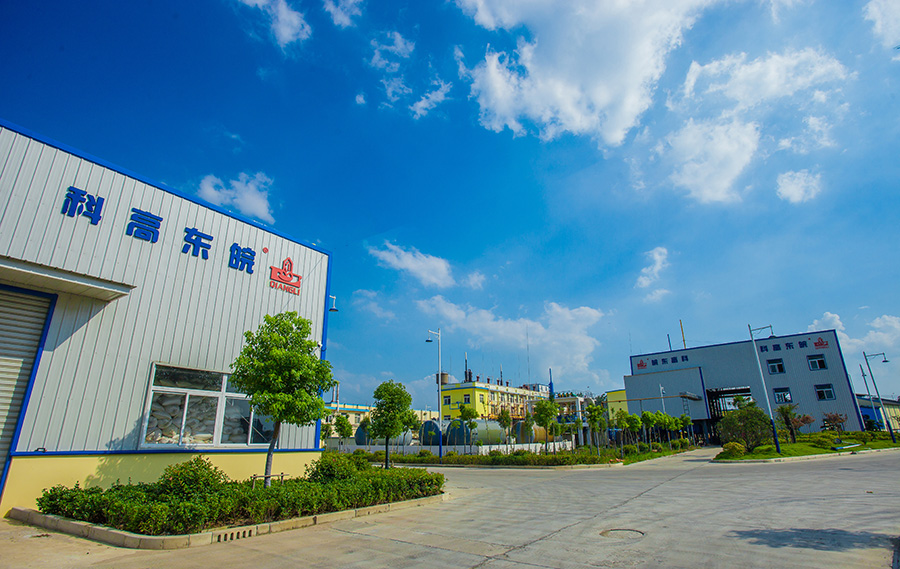 Wandong Hitech was set up in 1960's, which was formally known as Anhui Wandong Chemical Co., Ltd. and Shengdong Technology Co., Ltd. It's a national hi-tech enterprise specialized in researching, manufacture and sales of Ion Exchange Resin and NBR Powder. The company's self-developed WA-2 amino acid special-purpose resin products are project of National Torch Plan and Anhui Province "Three High", have won the third-class prize of technological progress of Anhui Province. Wandong Hitech is the deputy chairman enterprise of China Ion Exchange Resin Trade Board, as well as the member unit of China friction sealing material association. It's also awarded as "No Leak Factory" and "Clean and Civilized Factory" by The Original Chemical Department.
There are approx 130 employees in Wandong Hitech, including 30 technical personnel of all specializations, 11 senior technician and 5 experts. The company occupies 120,000 square meters, the registered capital is 23,580,000 RMB. Now the company has production equipments with the capacity of 30000 MT of ion exchange resin and 2800 MT of NBR powder per year. The "QiangLi" brand series of cation and anion exchange resin products include more than 70 species covering water treatment,biochemical pharmaceutics,food industry,hydrometallurgy and catalyst. The "ShengDong" brand series of NBR powder products include 6 items which have been widely used in braking friction material,PVC modification and epoxy resin modification. The products sell well in domestic market, and have also been exported to Europe and America, Africa,Asia,Australia and etc.
Wandong Hitech pays great attention to the build of R&D team. A research lab has been set up for development of high molecular material. The company is dedicated to meeting customers' requirements, has successfully developed various kinds of macroporous absorption resin and ion exchange resin products which can be applicable for bioengineering,deep processing of agricultural products and environmental protection. The company has also improved NBR powder's high temperature resistance property and has solved friction products' rust problems. Up to now, Wandong Hitech has won 31 patents for invention, 9 patents for utility models, and has still 17 patents for invention which are being reviewed.